If you are interested in our work and would like to join our lab, please check out our current Job Vacancies.
---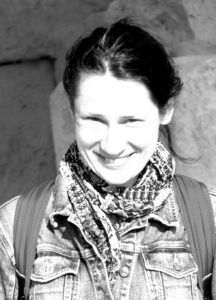 Assistant Professor in Biosciences 
email: olena.riabinina@durham.ac.uk
Lena has studied Applied Physics in Ukraine, followed by a PhD in Behavioural Neuroscience at Sussex Uni in the UK, supervised by Thomas Collett, Natalie Hempel de Ibarra and Andrew Philippides. After several postdocs in the UK and the US, most importantly the one at Chris Potter's lab at Hopkins, Lena received a Marie Curie fellowship, hosted at Richard Baines' lab at Manchester Uni. Lena worked on ants, bumblebees, flies and mosquitoes, studying their visual navigation, mechanosensation and olfaction by employing a variety of research methods. At Durham University, our lab currently focusses on mosquito olfaction and development of genetic tools for Drosophila and mosquitoes.
---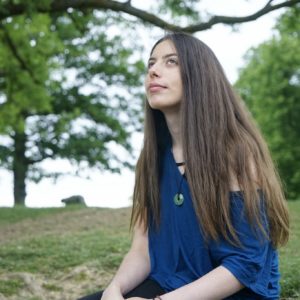 Summer project student
email: natasha.ali@durham.ac.uk
Natasha is studying for a BSc in Biosciences at Durham University. After obtaining funding from the Physiological Society, she is currently undertaking a research project mapping new transgenic mosquito lines and checking their functionality. She hopes to pursue a research career in genetics and molecular biology in the future.
---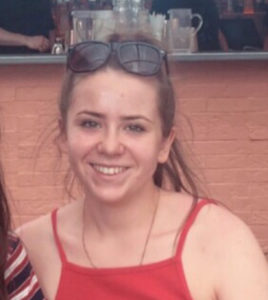 email: abbi.farley@durham.ac.uk 
Abbi graduated from Durham University in 2020 with a MBiol in Biology. In the summer of 2018, Abbi completed a 4-week internship working as a biomedical scientist intern at the MAB International Hospital in Accra, Ghana. Whilst studying for her Masters, she travelled to Würzburg in Germany to conduct GC/MS analysis on the gland contents of eights species of Anopheles mosquito under the supervision of Dr. Olena Riabinina and Prof. Dr. Thomas Schmitt. This work could lead to the development of novel malaria vector control tools.
Abbi is very excited to be working back in the lab at Durham University and aims to enhance her scientific and laboratory skills with the hope of commencing a PhD project in the coming years.
---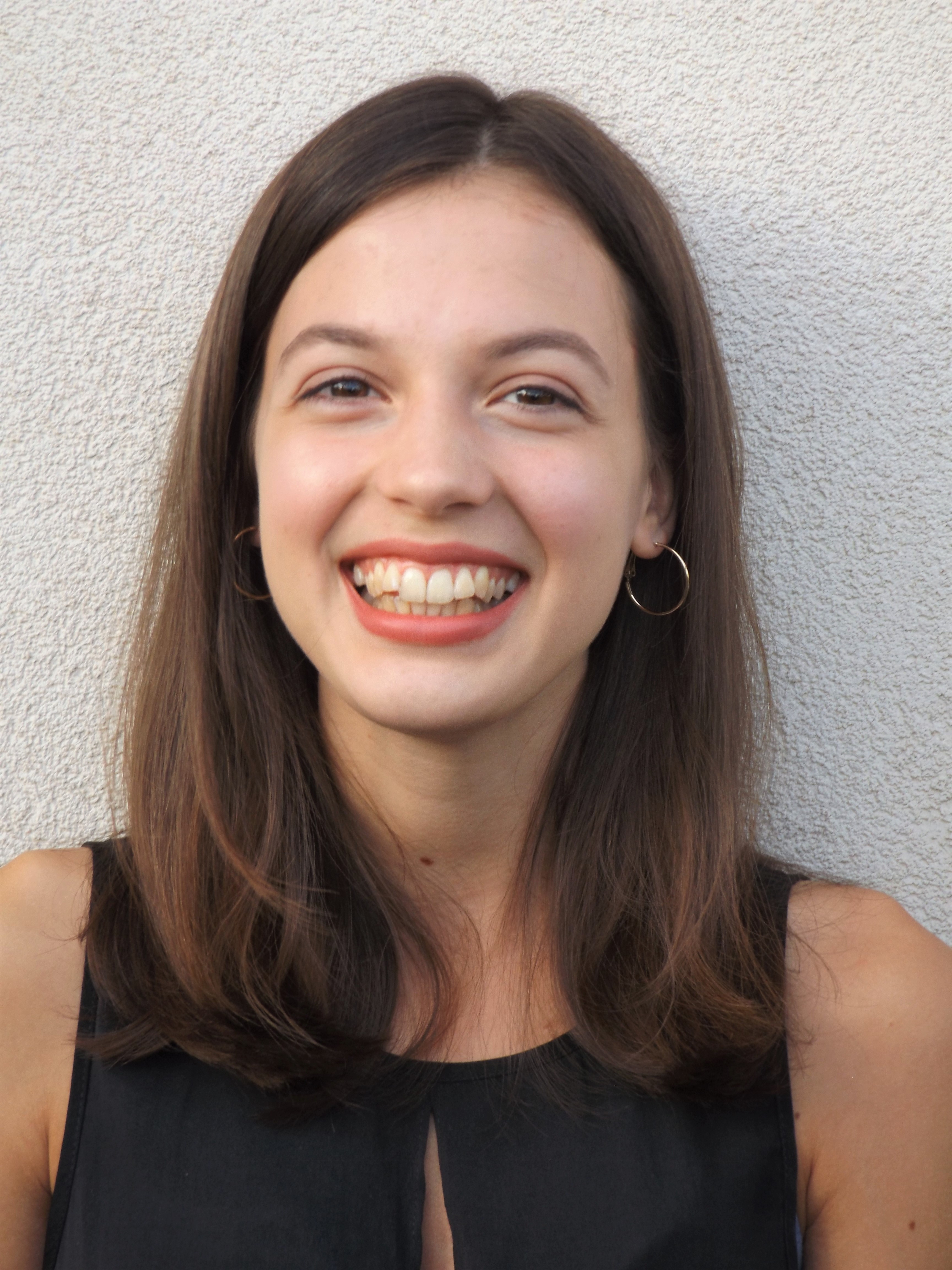 Undergraduate researcher, Laidlaw Scholar
email: orsolya.folsz@durham.ac.uk
Orsolya is studying for a BSc in Biosciences at Durham University. She has been admitted to the Laidlaw Undergraduate Research and Leadership Scholarship. As part of the programme, she will take part in the development genetic tools to study the mosquito olfactory system in our lab. Orsolya is excited to gain new skills while working in the lab, as she aspires to build a research career in the future. She is interested in a wide range of topics in genetics and molecular biology.
---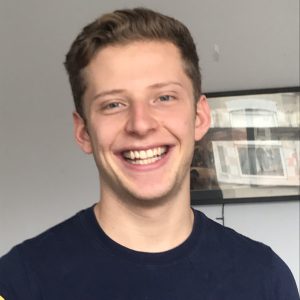 MRes student
email: kyle.heslin-rees@durham.ac.uk
Kyle studied Natural Sciences at Exeter University specialising in Biophysics. Kyle focussed on the interdisciplinary ground between biology and physics, taking up summer internships in 2019 in medical research at Exeter's Research, Innovation, Learning and Development centre (RILD) and Exeter's biophysics labs. During 2019-2020 Kyle completed a year of teaching in Spain while also achieving his fluency qualification in Spanish from the Universidad de Cartagena. Returning to the UK in 2020, Kyle carried out a summer placement at Lister Hospital observing how laboratory techniques and biological concepts can be used in real life to combat disease. Kyle is keen to explore the interdisciplinary nature of research and its applications.
---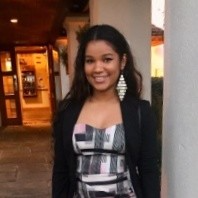 email: yasmine.p.kumordzi@durham.ac.uk
Yasmine really loves insects and decided to volunteer in our lab, spending some time every week doing insect maintenance and Drosophila crosses. Yasmine is currently studying a PhD in Durham University within the topic 'Probing the Leishmania sphingosine kinase, a potential drug target' under supervision of Dr Paul Denny and Dr Ehmke Pohl. Yasmine previously studied BSc Biomedical Science in Lancaster University, staying on to complete an MSc (by research) in Biomedical Sciences under the supervision of Dr Rod Dillon and Dr Alexandre Benedetto. Whilst studying her masters Yasmine explored the chemotaxis responses of Leishmania parasites (L. mexicana and L.tarentolae) using a 2D microfluidic system. Studies included insect (Lutzomyia longipalpis and Aedes aegypti) infection and gut dissection work. In 2018, Yasmine undertook a SynaNet H2020 workshop 'Superfly: a practical workshop on the use of Drosophila Melanogaster in neuroscience research'. With a wide interest in vector biology and parasite-host interaction, her previous work has led to her joining Durham University for an interdisciplinary parasitology PhD training. Away from the laboratory Yasmine is keen on bio-arts, having contributed to para-site-seeing (https://para-site-seeing.org) which is currently based in Dundee.
---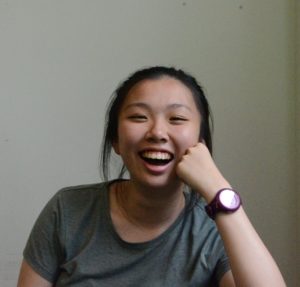 Undergraduate researcher
email: michelle.m.leung@durham.ac.uk
Michelle is studying for a BSc in Biological Sciences at Durham University. She is the recipient of the STEM scholarship for her cohort and is the publicity officer for Durham BioSoc 2020-21. Having a particular interest in cellular and molecular biology, Michelle is currently working with the Cancer Genome Evolution Research Group at the UCL Cancer Institute, where they aim to decipher cancer development and tumour evolution using bioinformatics; she is also helping to interpret GC/MS data for the research into mosquito pupal case composition here at the Insect Neuro Lab. Michelle is really looking forward to developing her wet-lab skills once the pandemic calms down and would love to pursue a future life in research.
---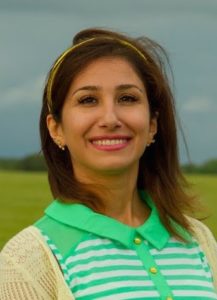 email: suzan.mansourian@biol.lu.se
Suzan obtained her Master on Agricultural Entomology in Tehran, Iran. In 2011, She moved to Sweden and joined the unit of Chemical Ecology at the Swedish University of Agricultural Sciences, Alnarp. As a research assistant, she studied the evolution of the olfactory system of drosophilids – especially D. suzukii – under the supervision of Associate Professor Teun Dekker. After gaining new skills in the field, in 2014, she started her PhD in Lund University, Sweden under supervision of Dr. Marcus Stensmyr. She studied Drosophila sensory neuroethology, focusing on olfactory circuits mediating repellency and hygrosensation. Upon her PhD graduation, she has received 3 years fellowship from the Swedish Research Council (VR) to do her Postdoc jointly at Durham University and Lund University. She is planning to work on the molecular and cellular basis of egg-laying choice in the malaria mosquito.
---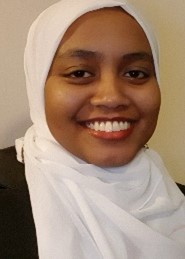 Summer project and MBiol student
email: iman.j.muktar@durham.ac.uk
I am a 3rd year MBiol student at Durham University. I will be completing an 8 week studentship in summer 2021 before undertaking my MBiol project on the manipulation of mosquito olfactory brain system with novel genetics tools. But first in the summer I will investigating brain anatomy across closely related insect spices. I will focus on the Anopheles mosquitos retrieved from MR4 stock centres as their anatomy and physiology is not fully understood yet. I look forward to developing my wet-lab skills such as brain dissections, immunohistochemistry and confocal imaging.
---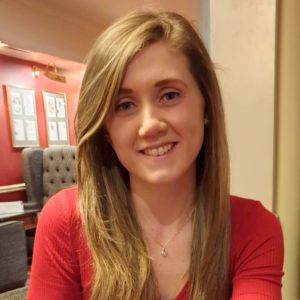 Insectary Technician (maternity leave)
email: rebecca.k.pull@durham.ac.uk
Rebecca graduated from Newcastle University in 2018 with a BSc (Hons) in Animal Science. While she was studying her main interest was in animal welfare, therefore she based her research on the use of the grimace scale to identify pain in horses. Rebecca has also worked with horses for a number of years. After graduating from Newcastle, Rebecca worked as a school laboratory technician before joining Durham University.
---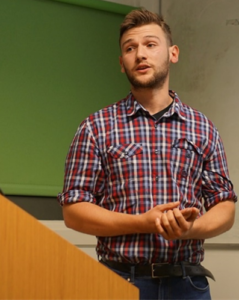 email: matthew.quinn@durham.ac.uk
Matthew completed his Bsc degree in Applied Freshwater and Marine Science in Galway-Mayo Institute of Technology. For his bachelors' project he studied the role animal behaviour has on influencing the rate of parasitic infection in wildlife, focussing on the wild ungulate population in Phoenix park, Dublin. Matthew has worked on several ongoing research projects since 2018 focussing on animal behaviour, the role stress hormones play in influencing animal personality traits, and human-wildlife mitigation strategies. Matthew undertook a research masters in the Laboratory of Wildlife Ecology and Behaviour, University College Dublin. For his Rmsc he used statistical models to study the effect of mating behaviour and body condition on parasitism in wildlife. Over the course of his Rmsc he had the opportunity to present a talk and a poster presentation on his research at the British Ecological Society conference in Belfast. Matthew was awarded a BBSRC DTP PhD studentship to study the anatomy of the visual system and behavioural responses to visual stimuli in larvae of Anopheles gambiae mosquitoes. The project highlights many of his interests, specifically using alternative methods to control disease spread. He is very excited for the next 4 years of his PhD at Durham.
---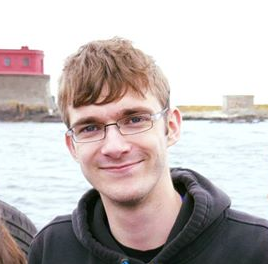 email: matthew.wheelwright@durham.ac.uk
Matthew studied for his undergraduate and MSci at Bristol University.  For his Bachelor's project he studied the polarization properties of beetle elytra. He also worked as an undergraduate research assistant, investigating how hermit crabs use visual cues for shell choice. Matthew studied electroreception in locusts for his Master's project. He then moved on to Newcastle University in 2016, where he did a PhD under the supervision of Dr. John Skelhorn, Professor Candy Rowe and Professor Julie Harris. Matthew investigated the factors affecting the evolution of mimicry using hyperspectral image analysis and behavioural experiments. His main interests revolve around sensory ecology and how the sensory ecology of a receiver influences the evolution of a signal and he loves insects! As such, he is very excited to be working as a research assistant in the lab where he will be looking at the olfaction of mosquito larvae using live imaging of receptor neurons and behavioural experiments with the larvae.
---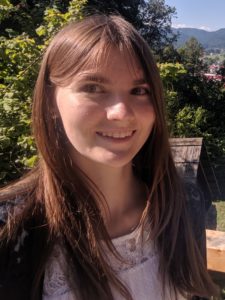 email: catherine.r.whittle@durham.ac.uk
Catherine is studying for a BSc in Natural Sciences (Biology and Psychology) at Durham University. Funded by the Department of Biosciences Summer Studentship, she is part of the team working on a review of olfactory coding in mosquitos. Additionally, she has gained a studentship from the Genetics Society to undertake lab-based research, with a project looking at mosquito responses to blood volatiles using live calcium imaging. Catherine is enthusiastic to start working in the lab to enhance her technical skills and to develop an understanding of the research environment, as she intends to pursue postgraduate study in the field of neurobiology.
Alumni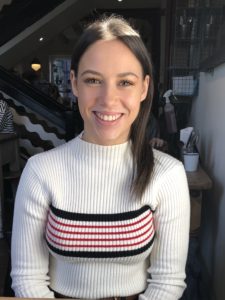 Research Project student in 2020/21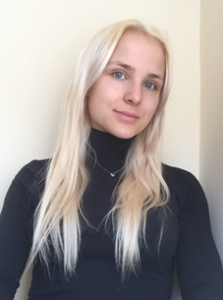 MBiol student in 2020/21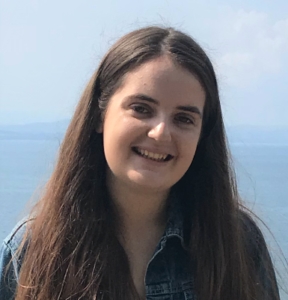 MBiol student in 2020/21